Oldham Beer Festival
We are pleased to announce that the 32nd Oldham Beer Festival will take place on the 1st and 2nd April 2022.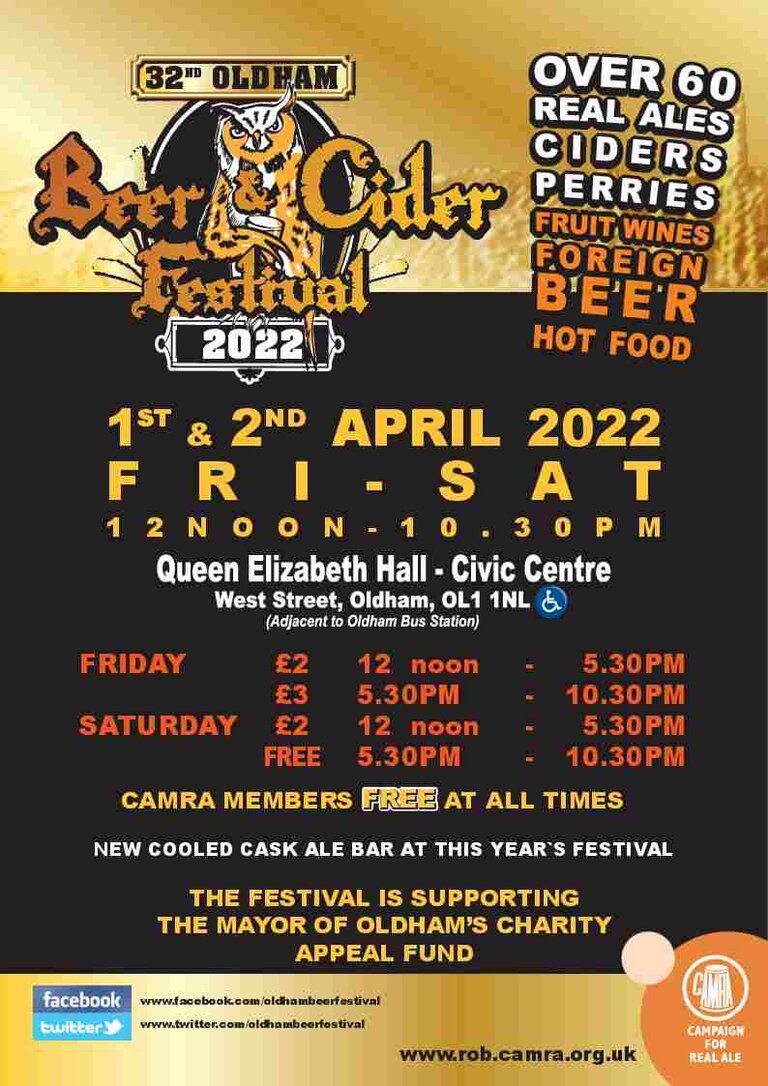 To download a copy of this flyer in pdf format click on the link below.
Oldham Beer Festival 2022 Flyer
Staffing
You can't have a beer festival without staff and volunteering is a great way to meet interesting people and develop new skills. No experience is necessary and there are a wide variety of roles available.
You can download a copy of the Staffing Form below
Beer, Cider & Perry
You also can't have a beer festival without lots of lovely beer... as well as some cider and perries for those who are into that sort of thing.
The joint winners of the Cider of the Festival were Barkers Cider flavoured with Elderflower (from Worcestershire) and Seacider Marmalade flavoured Cider (from Sussex). Well done to both producers.
Downloads of the beer and cider lists are available below
Beer List 2022, Cider List 2022
Social Media
https://twitter.com/oldhambeerfest?lang=en